Free Online Food Ordering System For Restaurants
Start selling online free of charge, with zero commissions, and receive unlimited online orders.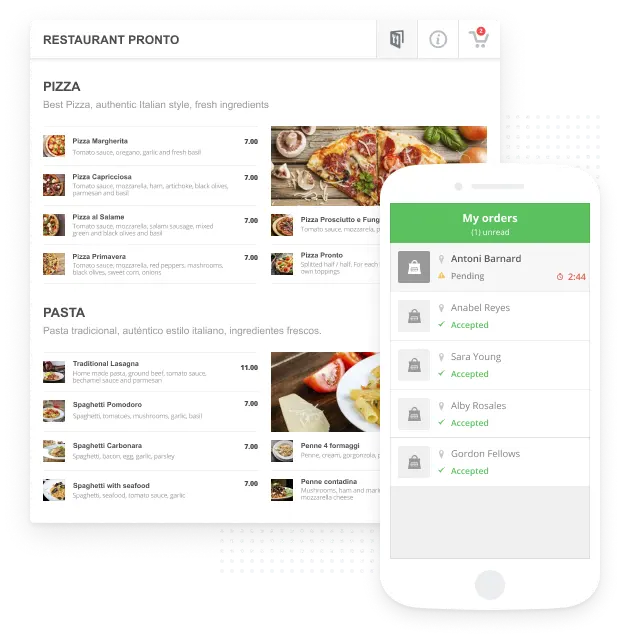 Food Ordering System That Comes With Many Benefits
Free Online Food Ordering System For Restaurants
Are you looking for a free online ordering system that takes zero commissions from your sales? 
Say no more. Our ordering system offers: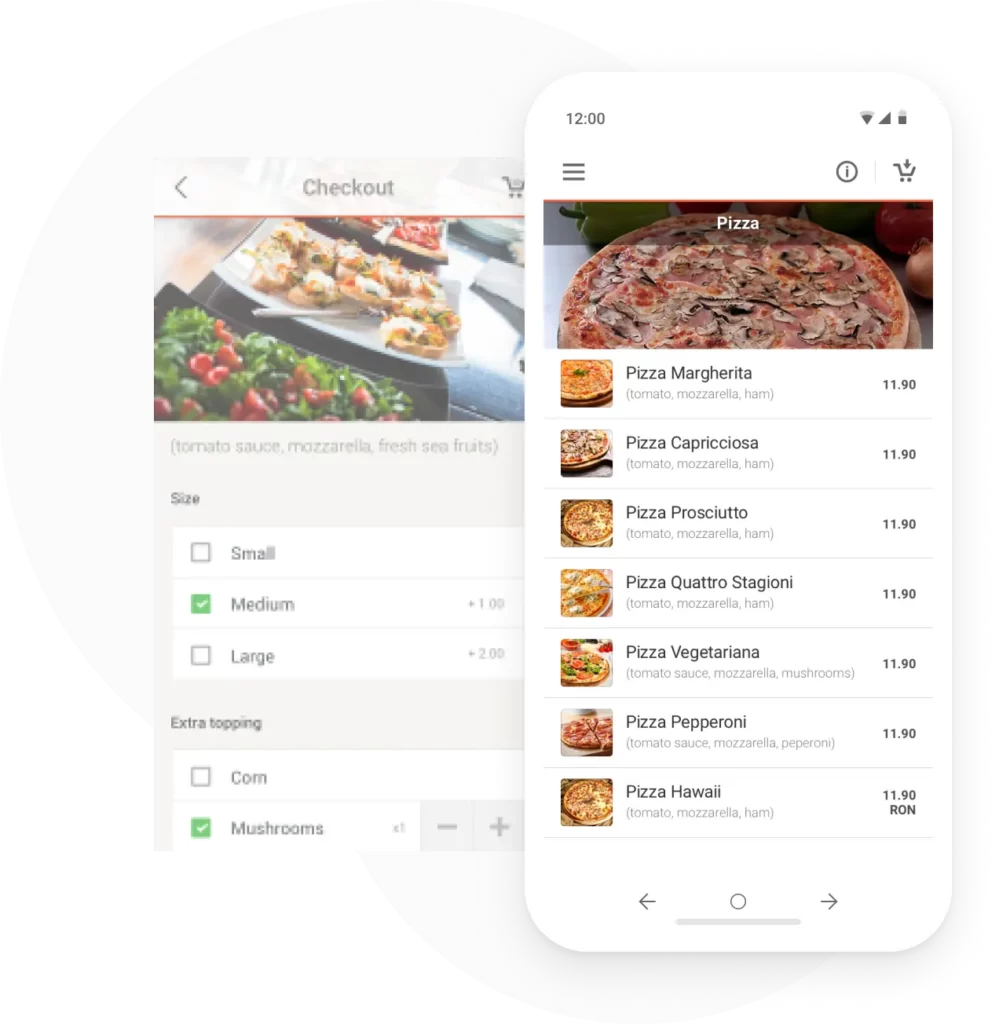 Receive orders directly into your smartphone or tablet.
Just download our free restaurant order taking app to receive and accept orders with a single tap of the screen.
Set the amount of time it will take for the food to be ready, print the order and receipt, and done. Can't get any simpler.
Allow customers to order when and where they want
Make your customers fall in love with ordering the same way they have fallen in love with your food.
With our free food ordering app, you can get an account and start selling within the day. No complications.
Customers can order from your: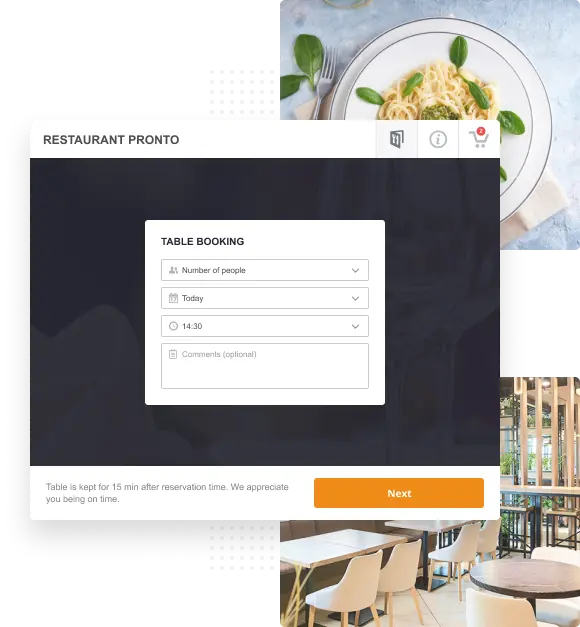 More than just an online food ordering system
Create a great customer experience with our ordering system.
Enable your customers to:
Optional Paid Services
The following add-ons are 100% optional and not required to get started. If you decide to sign up for any add-ons, there is no contract so you cancel any time.
Frequently Asked Questions
Find below some of the most questions our customers have about our food ordering system.